Existentially Elizabeth: Thinking Outside the Gift Box
Posted on December 2, 2021

By the time you open this issue Christmas will be quickly approaching. Hopefully you have already knocked out most of your gift list, but in case you are missing a few here are some fun and unique gifts that are right up any dog lover's alley.
Stocking Stuffers for $20 or less
Have a friend that needs to unwind? Gift him or her with an adult coloring book and box of markers! "Doodle Dogs" and "Dog Shaming" are sure to bring out your friend's inner Picasso. $7 – $8 each at Amazon.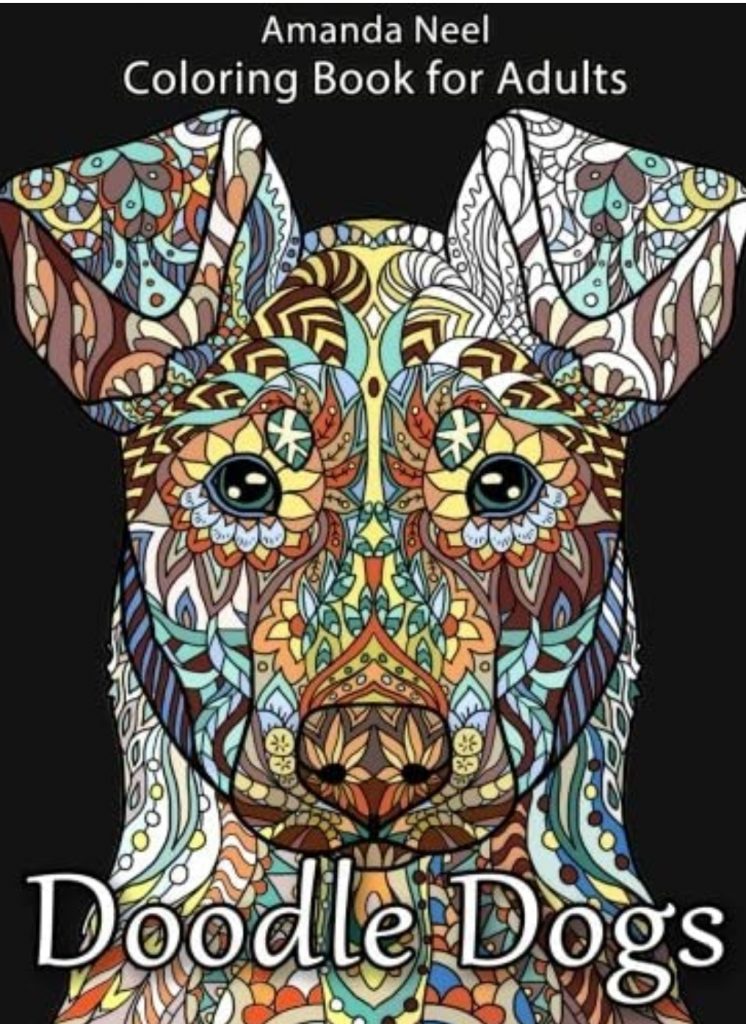 Your friends will never second guess themselves wondering if they fed the dog or gave the dog its medications with the 'Did You Feed The Dog' Reminder. This twice a day unit can be mounted by the provided magnets or 3M tape. $8 on Amazon.
You can't go wrong with a personalized, insulated glassware from the great folks at Tervis.com. Your uploaded photo of choice will be sealed inside a 16 oz lifetime guaranteed tumbler for only $20.
Nothing will make your friend smile on a rainy day like looking up to see their special dog on their umbrella! CanvasChamp.com has you covered with umbrellas imprinted with your uploaded photo in sizes 34" up to 48", for only $5 to $8.
Your friends will love the "In Dog Wines I've Only Had One" wine glasses. $17 each on Amazon.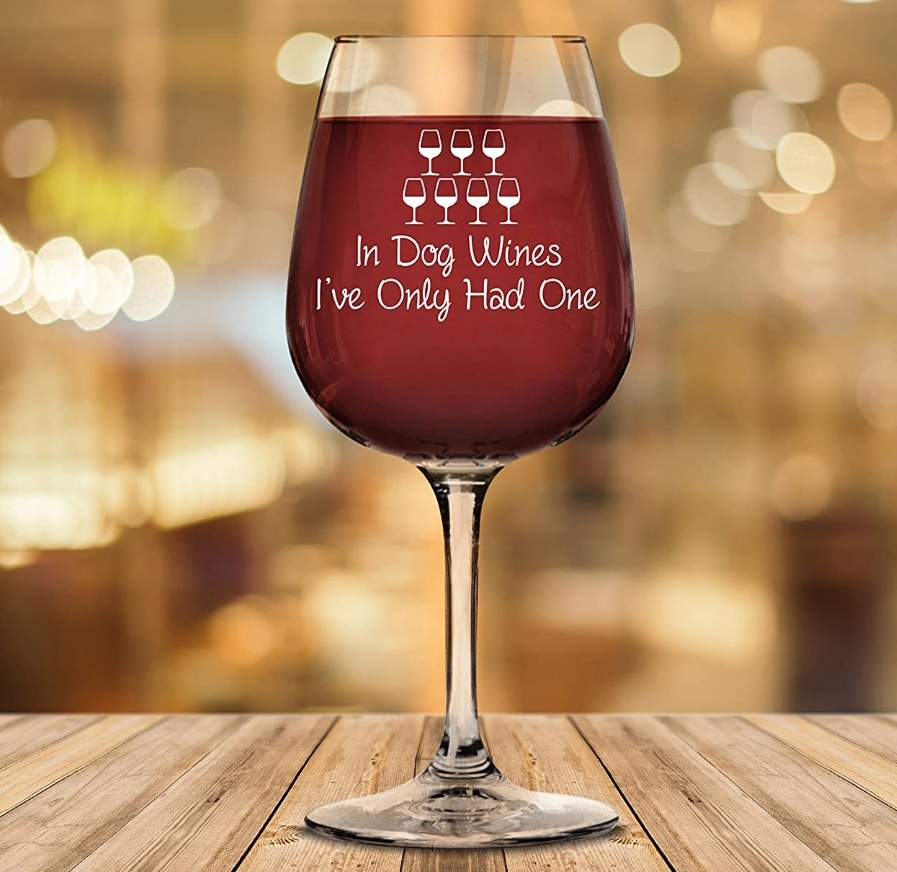 Giving a gift for your friend's dog is like giving a gift to your friend, especially when that gift reflects the friend's drink of preference! Like the 'White Paws' stuffed toys that mimic White Claw flavored seltzer cans, available on Amazon, 2 for $13. Or the 'Starbarks Dog Name Toy' – a stuffed Starbucks-like cup personalized with the pet's name Etsy for $5.
Customized Gifts
Just a Girl Who Loves Her Dogs Personalized Vertical Posters, sized 12 x 18 for $25 up to 32 x 48 for $50. These posters from TrendingCustom.com allow you to choose your breed, coat color, hair type and color, clothing and drink. A second dog can be added for an additional $10.
A knitted sweater customized from a pet photo from SweaterHound.com is $128. A second dog can be added for an additional $10.
CelesteWatch.com adds custom artwork of your pet to Mother of Pearl faced watches. A mockup of the design is submitted for approval by the buyer, and then the finished product is paired with a leather or metal band. $195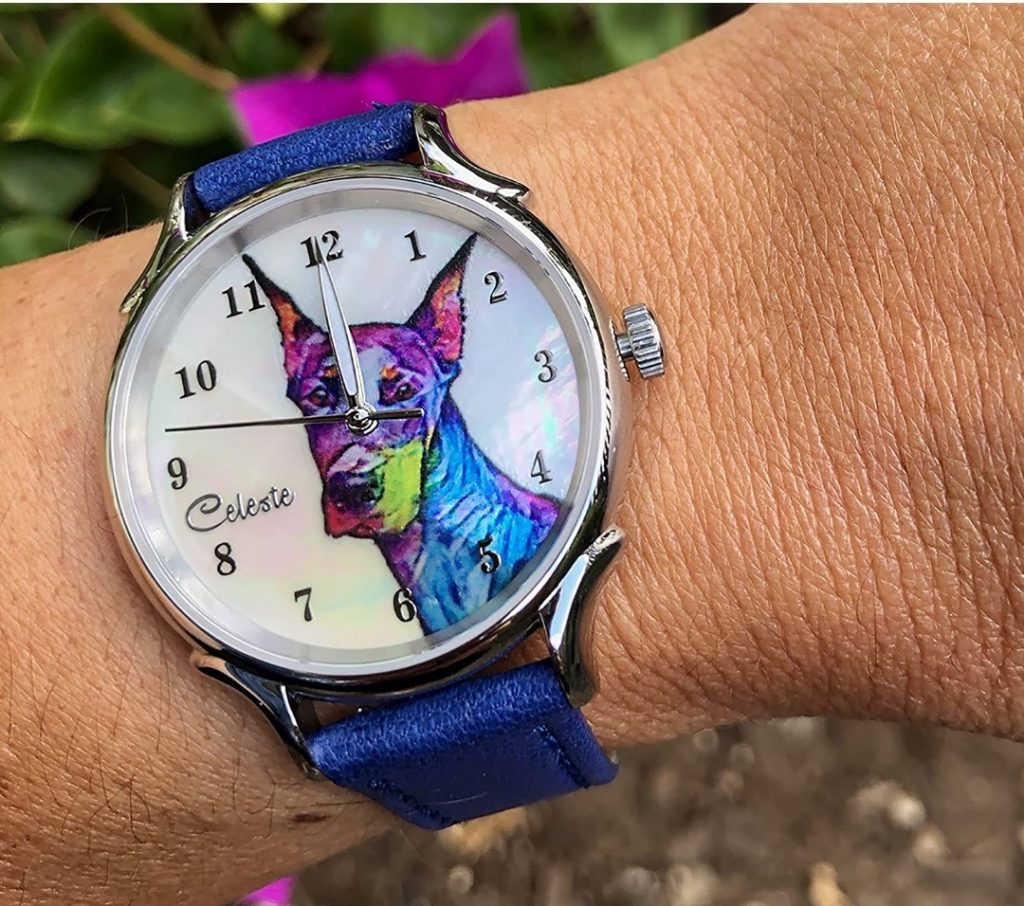 For the new puppy buyer
Relieve their worry with the gift of 1 year of Pet Insurance through your preferred provider.
Purchase a 6-8 week spot in their local training club's STAR Puppy class.

Bissel Spot Bot Pet Portable Carpet Cleaner. As the name implies, this handy shoe-box sized unit is great for removing those urine, fecal and vomit stains. Retails for $185.
For the aspiring breeder
DNA Testing for diseases prevalent in the Doberman Breed. As low as $25 for single tests and $130-$200 for panels.

Myra Savant'Harris' trio of books, "Puppy Intensive Care", "Advanced Canine Reproduction and Puppy Care" and "Canine Reproduction and Whelping" are must haves at $24-$30 each through Dogfolk.com.

Broken down into each structural part of the dog, Pat Hasting's "Structure in Action: The Makings of a Durable Dog" describes and illustrates correct and incorrect structures and their ramifications. $30 from DogFolk.com.
For the friend that has everything
A lure coursing kit for their own yard from SwiftPaws.com. Remote controlled kits range from the Original (courses up to 300' with 10 mins of run time for $450) to the Home Plus Bundle (courses up to 750' with 30 mins of run time for $750).
Add to their memorabilia collection with a one-of-a-kind Needle Felted Doberman figurine. Available from HarpsterHeirlooms on Etsy for $115.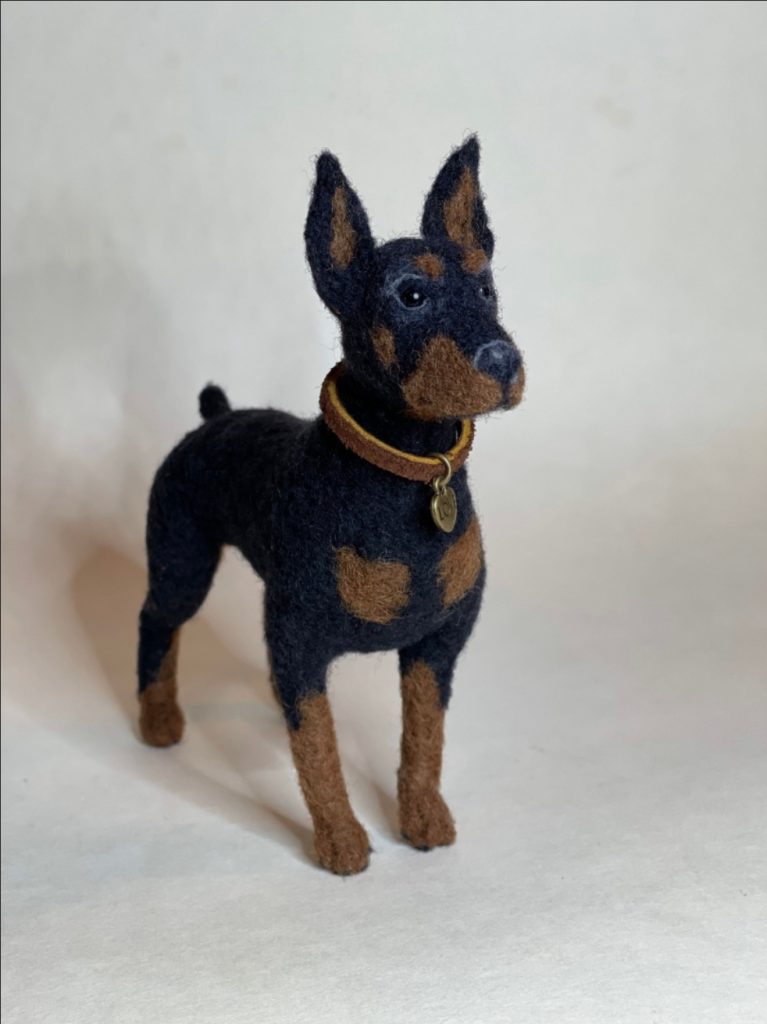 Make a donation in your friend's name or the name of one of his/her past pets. Health research can be supported by donating to The Doberman Pinscher Health Foundation at DobermanHealth.org. Donations made through the Doberman Pinscher Club of America can be earmarked for something near and dear to your friend's heart, like Rescue, Juniors, the Holter Program, Education or the APEX/Legacy Program.
Wrapping it up
While out shopping for unique dog-lover gifts, be sure to check out your locally owned, mom and pop pet supply stores and private crafters like those found on Etsy.
And do not forget one of the best gifts you can give to your Doberman loving friends is a subscription to The Doberman Network. It is the gift that they will eagerly anticipate arriving in their mailbox six times a year! A domestic subscription is $70 – $95 through TheDobermanNetwork.com.
Thank you for inviting us into your home,
Elizabeth